Sound Ideas (Canada) are the foremost supplier of pre-recorded CD sound effects and music libraries for use in the Radio, TV, broadcast and film industry. Check with us for the latest releases and offers!
Sound Ideas offers over 500,000 sound effects, production elements and royalty free music tracks for television, film sound design, game development, post-production, interactive media and any other professional audio production use you can throw at us. We offer complete sound effects collections on hard drive, DVD and CD for delivery to your studio by digital download or physical shipment.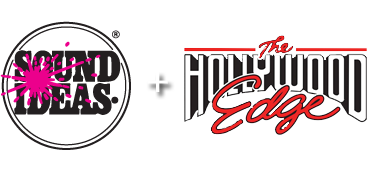 With the acquisition of The Hollywood Edge Collections we have added over 70,000 high-end, professional royalty free tracks that were designed by Award Winning Sound Designers. Sound Ideas is the exclusive distributor of sound effects collections from industry giants including Hanna-Barbera, Twentieth Century Fox, Rocky & Bullwinkle (Jay Ward Productions), Warner Bros., Lucasfilm, Turner Entertainment and Amadeus.